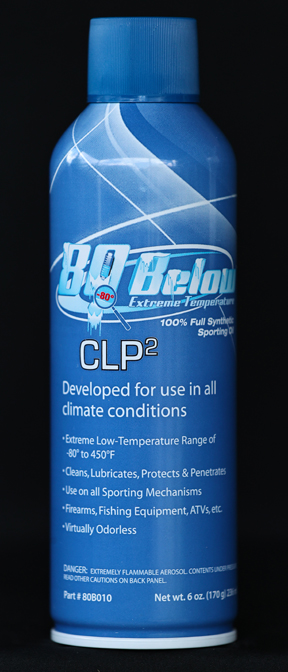 80B010 6 oz. Aerosol Can
Aerosol – application lubricant allows for broad use or the attached red applicator option can focus the application. This packaging is designed for all sporting mechanisms, firearms, fishing reels, ATV's and more.

80B016 2 oz. Needle Tip Bottle
For Reels and Guns! This needle tip bottle is the perfect size for tackle boxes, blind bags, or a glove compartment. Keep your 80° "on the go!" The needle tip style bottling allows for pinpoint applications.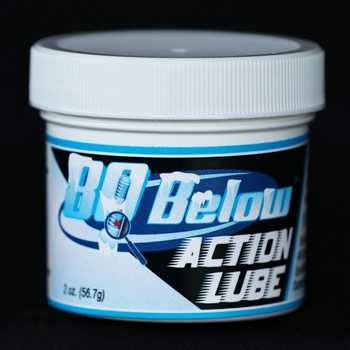 80B020 Action Lube 2 oz. Jar
This 2 oz. tub fits neatly into gun cases and cabinets, tackle boxes, blind bags, or toss it in the glove compartment. Never leave home without it.